RYA Cymru Wales and All Afloat Welcome Turn the Tide on plastic and Volvo Ocean Race to Cardiff.
On May 20th the Volvo Ocean Race fleet will be setting sail from Newport, North America to head into Cardiff on Leg 9 of the round the world yacht race. They are expected into Cardiff around 28th May where they will get a big welcome back to Europe. The sailors have endured some tough conditions as they have battled with the Southern Ocean and crossing the equator.
RYA Cymru Wales together with its charity partner All Afloat have been invited to select a school group who could have a 2 to 3 minute skype call with the skipper and crew member from 'Turn the Tide on Plastic'. Turn the Tide on Plastic is considered the most British entry and has our very own Welsh sailor Bleddyn Mon on board.
Turn the Tide on Plastic is a mixed, youth focused team with a strong sustainability message, led by Britain's Dee Caffari. The campaign, backed by the principle sustainability partner the Mirpuri Foundation, and Ocean Family Foundation, is dedicated to the issue of ocean health. The campaign is also supported by Sky Ocean Rescue who recently became a media partner to the team to help raise awareness of the issues our oceans face.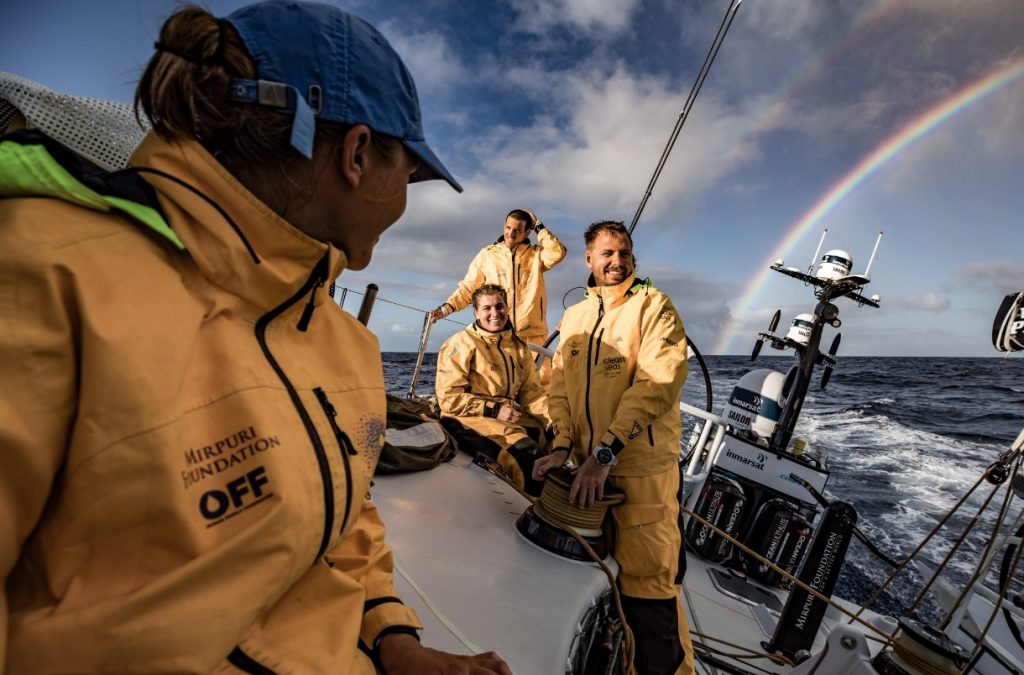 The team's guiding mission is to amplify United Nations Environment's 'Clean Seas: Turn the Tide on Plastic' campaign throughout the eight months of the race.
We are really excited about this opportunity as so much attention is focussing on the need to clean up our oceans and build a sustainable future.
At short notice we have come up with a competition theme to help us select the lucky school group who will be able to join this skype call.
As the race is very dependent on wind and weather conditions the logistical planning of activities is always subject to change at short notice. This means that we cannot at this point guarantee a time or day for a call or visit but we will work closely with the selected winner.
We are providing two prize opportunities. First one will be open to any school or group the second prize will be restricted to a school or group within a short distance of Cardiff.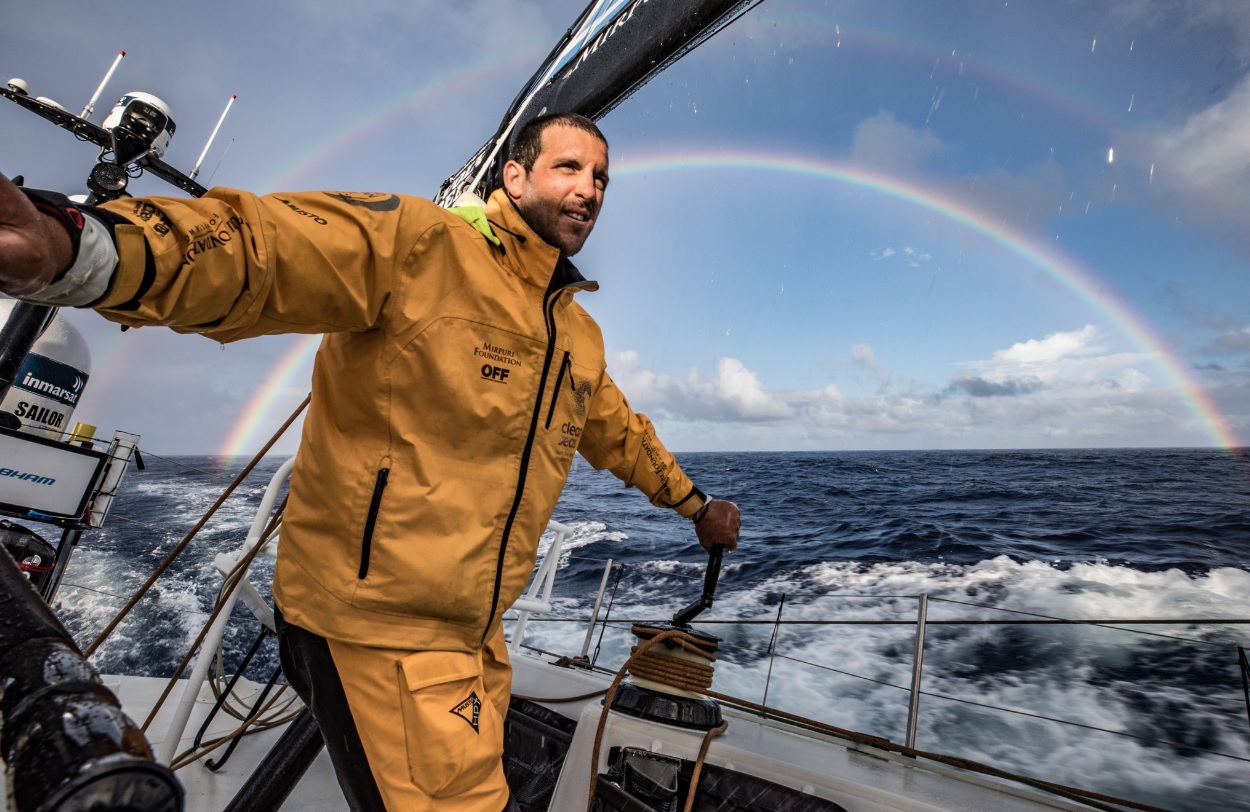 Competition.
Build and photograph a sculpture which is made from discarded plastic picked up from a beach, river or lake. The sculpture to reflect the theme of 'Wales year of the sea'.  Email, post or share your photo with RYA Cymru Wales
Submit a short paragraph (200 words) on why you think some of the crew from 'Turn the Tide on Plastic' should visit your school or group.
Promotion
The competition is promoted by RYA Cymru Wales and open to any school or group in Wales. Entries from children under the age of 12?
Prize:
A 2 to 3 minute skype call with the the skipper (Dee Caffari) and Welsh sailor Bleddyn Mon as they are crossing the Atlantic Ocean. Time and date of call to be subject to conditions but will be between 20th to 27th
Depending on school location and sailors in port schedule a visit by a member of the crew to a school in Wales. Date likely to be 4th,5th,6th June
Judges:
Will be the Trustees of All Afloat Wales
Will be a team member of Turn the Tide on plastic
Dates:
Competition launch 30th April
Competition close 14th May
Winner announced 17th May
All entrants should read the competition Terms & Conditions before entering.
Good Luck!
Pictures – https://twitter.com/TurnTidePlastic