Youngsters at Ysgol Y Tywyn will be calling Cardiff Bay this week to chat to local sailing hero Bleddyn Môn and discuss the issue of plastics in the ocean at the Volvo Ocean Race Village – following their success in our Turn the Tide on Plastic competition.
Bleddyn reached Welsh shores last week after his epic 2,900 nautical mile race across the Atlantic from the US, part of the 45,000 nautical mile Volvo Ocean Race around the world. Bleddyn's boat Turn The Tide On Plastic is helping to spread the message about the damage caused by plastic in the oceans, and has been collecting data on microplastics as it voyages around the world. Class 4 at the school has been closely following the boat's progress and the United Nations campaign it represents.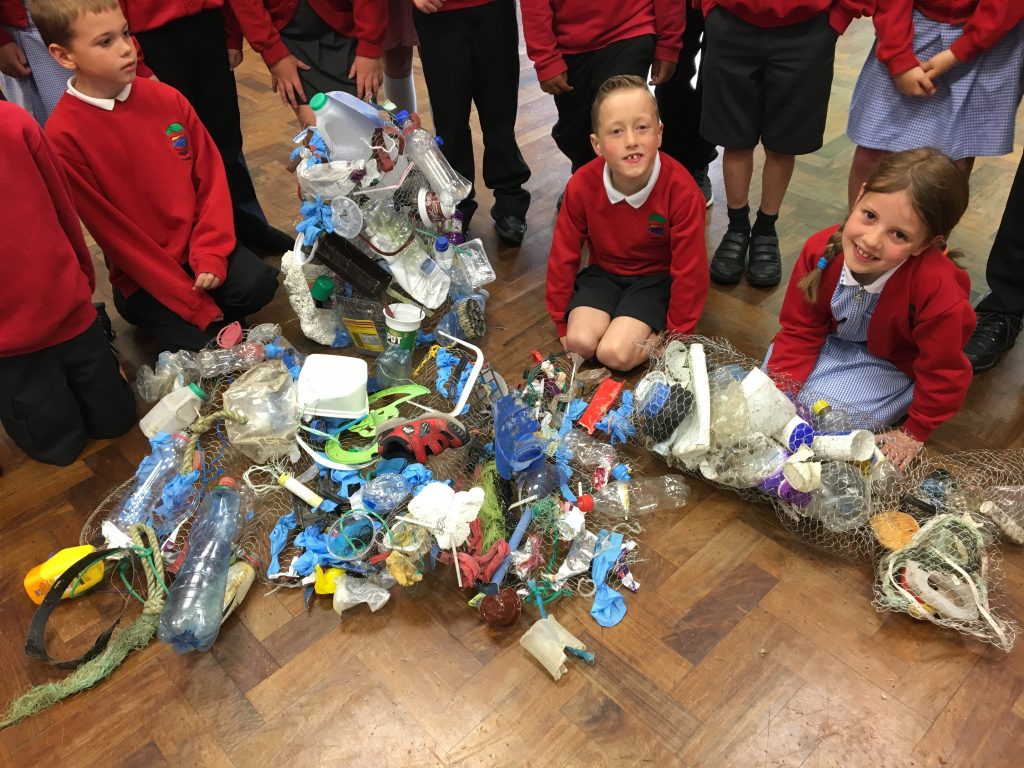 Class 4 teacher Sian Griffith came down to Cardiff to greet Bleddyn on his arrival, and said: "We have been tracking Bleddyn and the boat to help us learn more about the effect of plastic on marine wildlife. Following Storm Emma's destruction of our local harbour in Holyhead, we've been investigating the impact litter has on marine wildlife. Our 3D model reflects a capsized boat, choppy seas and a fish full of plastic waste. Our findings have been shocking, surprising and upsetting. We hope we can make a difference.
"As a class we are also campaigning for change. We have been on a beach litter pick, as well as creating posters to put up around our community. We will also be writing letters to local shops to try and reduce the use of plastic packaging. We hope people will stop throwing rubbish, and use less plastic in their everyday lives. We're really looking forward to speaking to Bleddyn and asking him some questions about his experiences."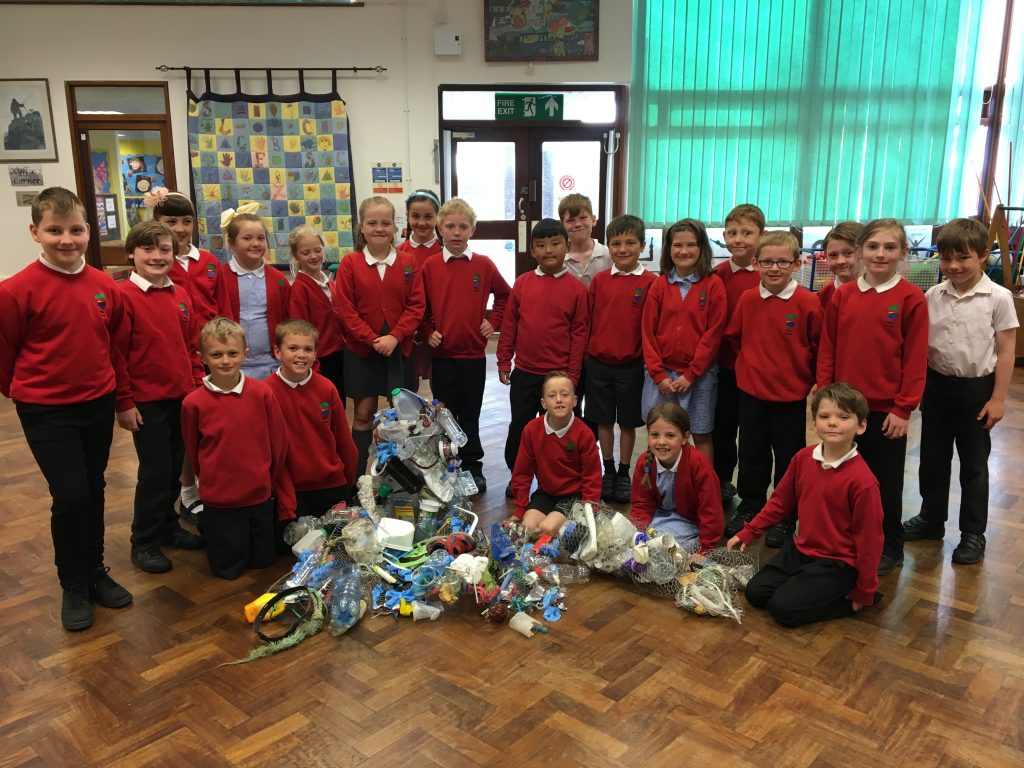 Bleddyn is from Amlwch on Anglesey, and passionate about cleaning up the seas. He said: "It's terrific that youngsters from my neck of the woods are getting interested and concerned about the amount of plastics in the oceans, and their effect on wildlife. I'm proud they're getting involved, and excited to talk to them and hopefully answer some of their questions on what we've discovered during the Volvo Ocean Race."
The 45,000 nautical mile Volvo Ocean Race set out from Alicante last October, journeying across the great oceans with stopovers in some of the most famous maritime destinations such as Hong Kong, Cape Town and Auckland. When it leaves Cardiff on June 10, it moves on to Gothenburg and The Hague for its finale at the end of June.