In August, 16 year old Lowri (Lou) Boorman from Pembrokeshire became the UK Female Topper sailboat national champion. In a very competitive mixed gender fleet of 223 boats she was 5th overall and beat 75 other girls. The result was a very just reward for 5 years of sailing and travelling throughout the UK.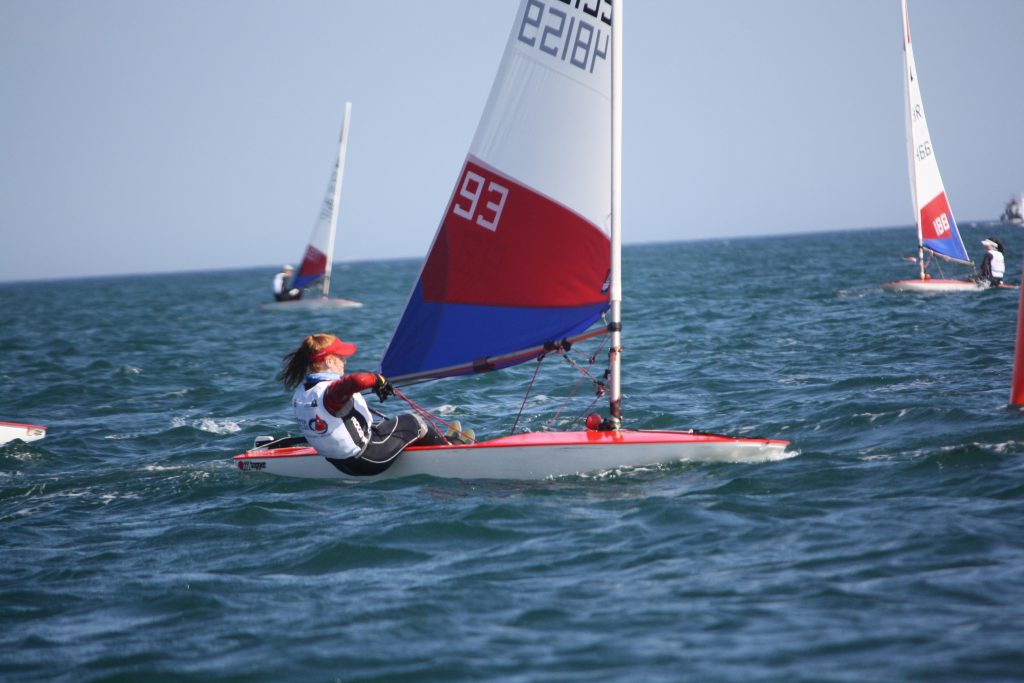 We recently caught up with Lou to discuss her journey and future goals.
Lou started sailing competitively at age 11 when her elder sister Megan was also in a Topper, Lou followed her around the different competitions learning skills at many different locations around the country. One of her first regattas was in an OnBoard OptiBat at age 9 when the Welsh zone championships were held in Tenby. She recalls going out in what seemed to be very strong winds and somehow ended up sailing on the main fleet course where she was picked up by a safety boat and given a KitKat to eat.
After starting in the Optimist at Fishguard she fairly quickly moved to a Topper, sailing with the smaller 4.2m sail as she admitted she didn't like sailing competitively in an Optimist at the time. Her first outing in the topper was under her sister's instruction at Fishguard where coaches said she took to sailing the topper "like a duck to water". She entered the regatta fleet at the 2013 4.2 Topper Nationals and at the Worlds in Loctudy, France. The results achieved allowed her to qualify for the Welsh South and West regional Topper squad before progressing onto the Welsh National squad in 2014.
Then at the end of 2016 she was selected for the UK National Topper squad, after 1 year in the squad she finished 10th overall and 3rd female at the World Championships which ensured her place in the squad for the second year.
Whilst doing all the travelling and competing, she was able to spend some time last summer helping out and instructing at Pembrokeshire Yacht club in Milford Haven. This formed an important part of Lou's development and allowed her to not only think about what she has learnt but pass those skills on too.
So, in catching up with Lou we asked a few probing questions.
What has sailing given you?
The quick answer was 'Trophies, prizes' which is clearly something she is rightly proud of but after a little more thought she quickly rattled off some key skills. "Confidence with a much better mindset especially when under pressure". She had learnt to manage her decision-making process when under pressure – "I wasn't stressed at all when I sat my GCSE's because I learnt to handle pressure in races". With all the travel it has made her become more organised, she admitted to not being at all naturally organised but had to develop the skill in order to fit everything in and make sure she was prepared for anything in a long day at sea.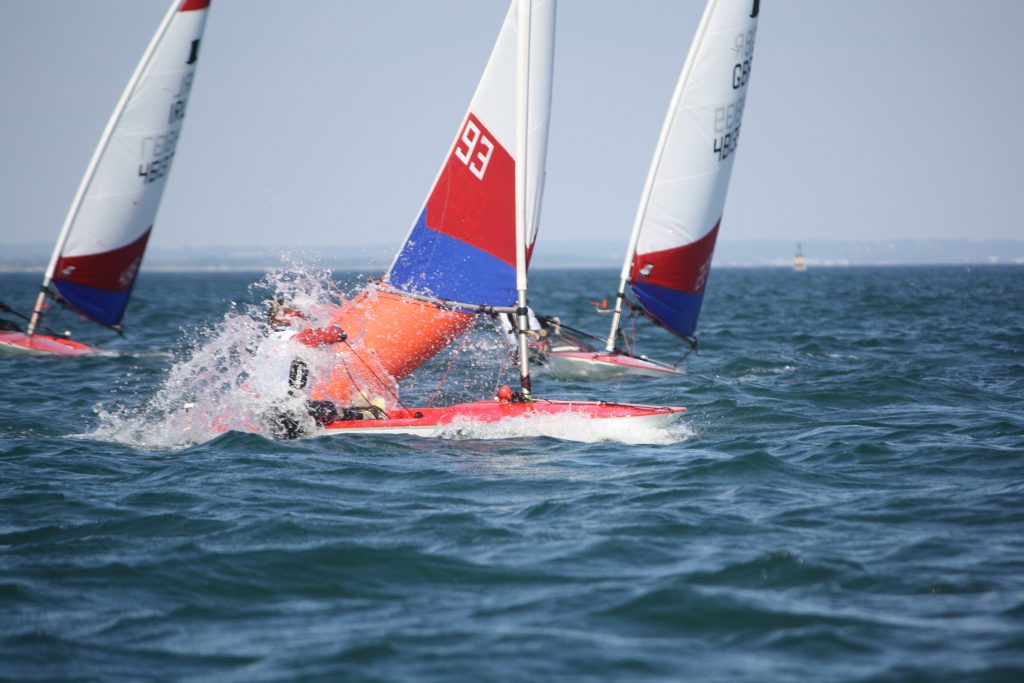 What has been your best experience or most rewarding moment?
"Winning races at the 2017 Worlds in Loctudy, France. Last time I was there, 5 years earlier, I finished at the back of regatta fleet, so it was crazy to go back there and win international races" she also went on to explain another great moment. "Sailing in 2-metre-high waves during the Nationals in Pwllheli, it was scary but at the same time really fun and I got amazing experiences out of it, experiences my friends at school couldn't even imagine." Clearly a moment to remember.
She stated that 'I really love the openness of the sea and the feeling of freedom because you can never really grasp how big it actually is or the surprises it can give you, I love the waves which is why I will always prefer the sea over any lake.
Like everything in life there are also those bad and life changing experiences, so we asked what experiences she would rather forget.
'In her early days in an Optimist while training at Fishguard, "I remember nosediving, the whole oppie went underwater while I desperately tried to sail back ashore.' She continued "there was also a time while training in Cardiff where everyone in the bay capsized because of a squall so a safety boat came over to help me, but the wind was pushing my Topper against the rib with me in between and I slipped under the water beneath the bow of the rib".
Lou has now come to the end of her time in a Topper and so what is next?
"I really enjoy sailing and want to stay on the Olympic pathway and see where it will take me although at the moment my options are limited seeing as I'm 5 foot tall. I am now learning to sail the 29er and spending a lot of time swimming and bruises but so far really loving it"
"In September I will be starting a Mechanical Engineering diploma at Pembrokeshire College which will be a new experience and environment but I feel that throughout my time sailing I have done so many new and scary things that I have the confidence and ability to face new challenges which I give my thanks to the coaches I've throughout my sailing career so far"
"I will hopefully get my dinghy instructor qualification soon so that I can do more coaching and eventually, I would like to help out with squads. I really enjoy coaching the next generation of sailors because it's very rewarding when you can see their progress. However, living in West Wales there is always a lot of travelling involved so trying to fit everything in is just that little bit harder.
From the interview it was clear that Lou with a lot of family support has worked hard at her sailing and the nationals win was recognition of that commitment. Sailing has helped build her confidence and give her experiences she will never forget.
If you see Lou around, then I am sure she would be glad to stop and chat.