GBR & Welsh Junior Windsurfing squad member
Age 14:
Member GBR and Welsh Junior Windsurfing (Techno 7.8) squads
Lives : Caernarfon, North Wales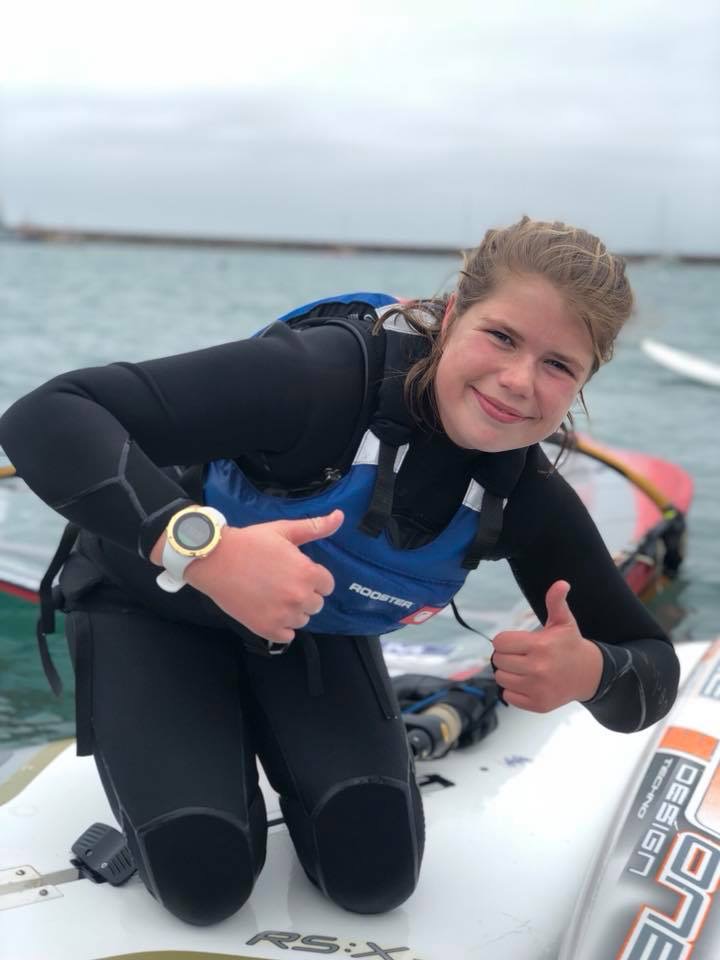 March 2018 awarded the Musto Junior riders award for attitude and commitment to her windsurfing and training regime.
Year 10 Pupil at Ysgol Syr Hugh Owen, Caernarfon
First started windsurfing at age 10 when her mother took her to a taster session at Plas Menai, Near Caernarfon (Welsh National Watersports Centre). At the time she did not know what windsurfing was and neither parents had any boating experience. She said 'It sounded cool and fun and so I thought I would give it a go. I had such a fun time that I just wanted to do it again and again. So I joined the Team15 club run from Plas Menai and was hooked'.
After a couple of years with the Team15 club (Menai Dragons) and at age 12 she started racing and was selected for the newly created North Wales Regional Windsurfing squad.
Later the same year and following good results at the Welsh National championships she was selected to the Welsh Squad. In the Winter of 2016/2017 she was selected for the GBR Junior windsurfing squad.
She has now progressed to the slightly larger Techno 7.8 sail which she will sail for a couple of years before progressing to the RSX as sailed in the Olympics.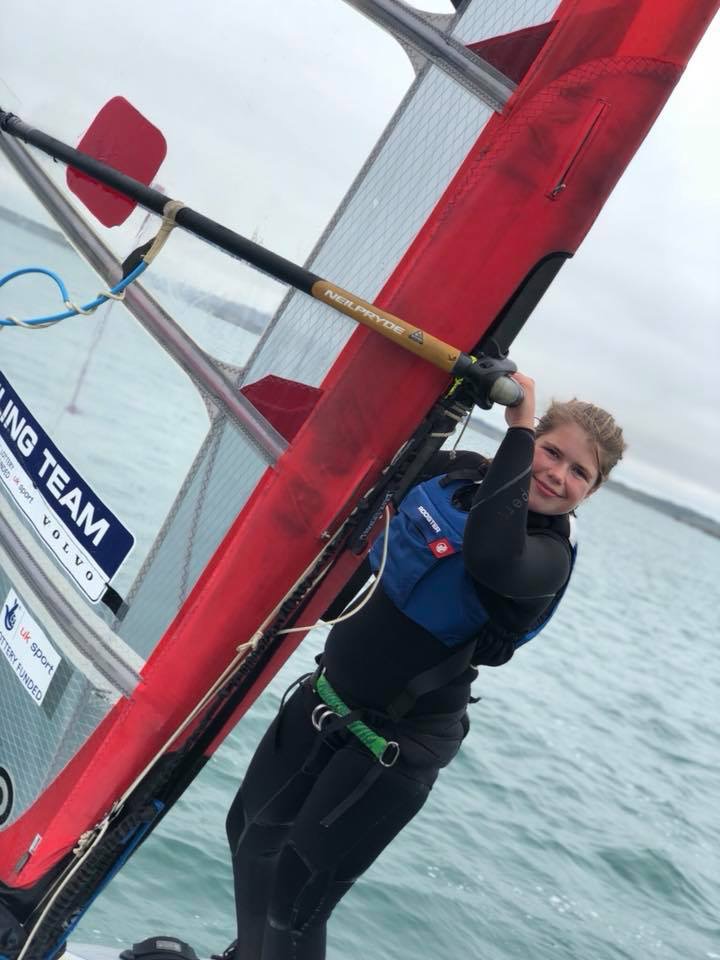 Windsurfing has helped Catrin develop some key skills which will continue to help her "I have learned how to cope under certain pressure and how to react. I've learned how to make a lot more friends from around the world. The most important skill that I've learned is how to work more effectively and what mindset I need to succeed, whether it's on the water racing, or if i want to do well in my school work."
Windsurfing is a very physical sport and Catrins success requires a lot of dedicated training both on and off the water as recognised by her recent Musto Junior riders award. With such a busy schedule though she has learnt how to focus at school and get the work done.
When asked about some key memorable and motivating moments in her journey she sighted four:
First ever windsurfing event, I never enjoyed and had such a blast like that weekend before, This was a crucial part of loving to race.
Winning the Welsh national title as my first day was a shamble, but because I had a positive attitude for the racing I performed well and won overall.
Winning British National Championship title, no words could describe how I felt in that moment.
Selected into the GBR Junior squad and knowing that all of my hard work over the past year was worth it.
Her current plans are to continue developing her windsurfing skills and keep racing at the highest level with the hope of representing GBR at an international level with the Olympics being the pinnacle. Then when no longer possible to compete at the highest level she is looking to continue as a coach or physio.