Born: 1987
Current position: Endeavour Project Community Sailing Manager, Bermuda
Endeavour is a legacy project from the 35th Americas cup held in Bermuda in 2017
The Americas cup is a pinnacle event of Sailing and the 35th event held in Bermuda pushed technology to the very limit. Held in foiling catamarans, the dangers were plain to see as these boats travelled at 50mph.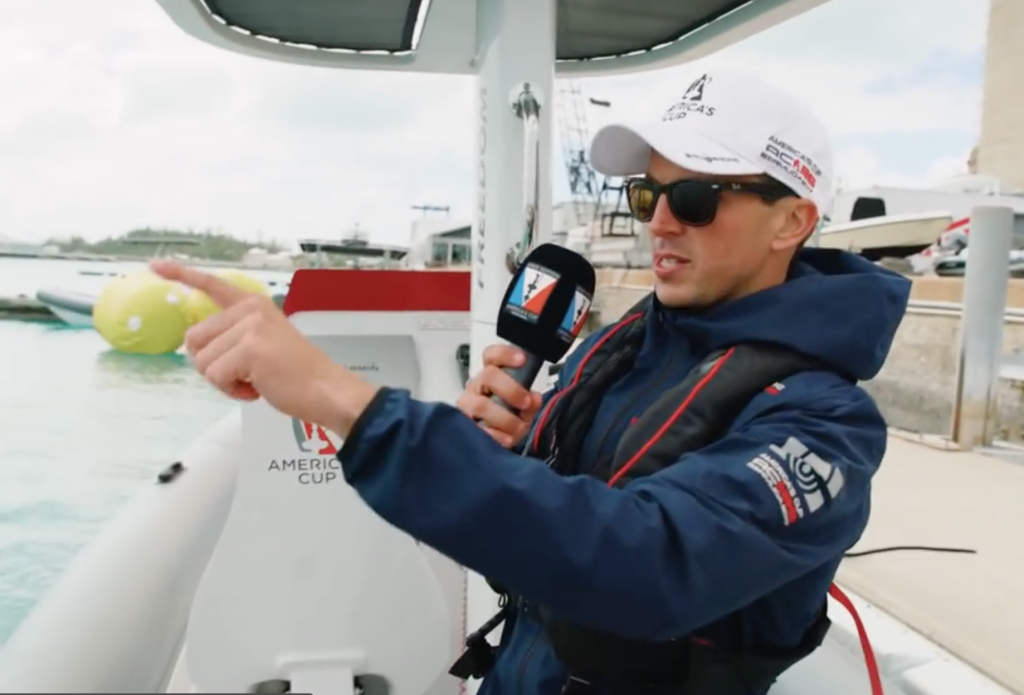 Tom was one of the first people to be recruited into the organising team for this event and played a number of key roles including managing on the water operations and all safety afloat. Ensuring separation of competitors boats, a vast armada of spectator boats and official support boats was no mean feat and with no major incidents is a testament to great communication skills combined with a very solid understanding of boating. A role that Tom would never have imagined when growing up and juggling Rugby and sailing alongside Welsh Rugby Captain Alun Wyn Jones.
As the Americas cup left Bermuda Tom is now active in ensuring the legacy is sustainable and all young Bermudans are given the opportunity of boating in the same way he was.
Tom's message to others
'If you find your niche, pursue it and you will go a long way with it'
"I never thought of sailing as a career but after a year at college doing a sports psychology degree realised it was not for me, I had developed a passion for boating and knew it was right to pursue that passion."
How had that passion for boating developed?
Growing up in Mumbles I was able to start sailing in the local area at the age of 8 years old.
Mumbles yacht club had just had a set of 8 Wooden Optimist built by Swansea prisoners. The boats were nothing special but enabled them to get afloat. He advanced through the RYA sailing scheme and attended holiday camps that led into some local races.
At 14 years old he started sailing with his brother in an old 420 sailing boat. They were offered a position on the Welsh sailing squad and continued to develop their skills. Their performance led to a boat provision grant from WYA (former RYA Cymru Wales) which enabled them to continue on at a UK wide level.
At 16 years old he became a dinghy instructor and racing coach. So when not sailing himself he would be helping others learn to sail.
He continued to sail his 420 up to the age of 18. His experience and enthusiasm meant many of the larger boat owners encouraged him to join them. This complemented his small boat skills and broadening his experiences.
At 18 he obtained his senior instructors certificate meaning that he was now qualified to oversee other instructors. It meant he would be responsible for the safety of many sailors and their instructors, a big responsibility but one that the RYA recognised he was capable of.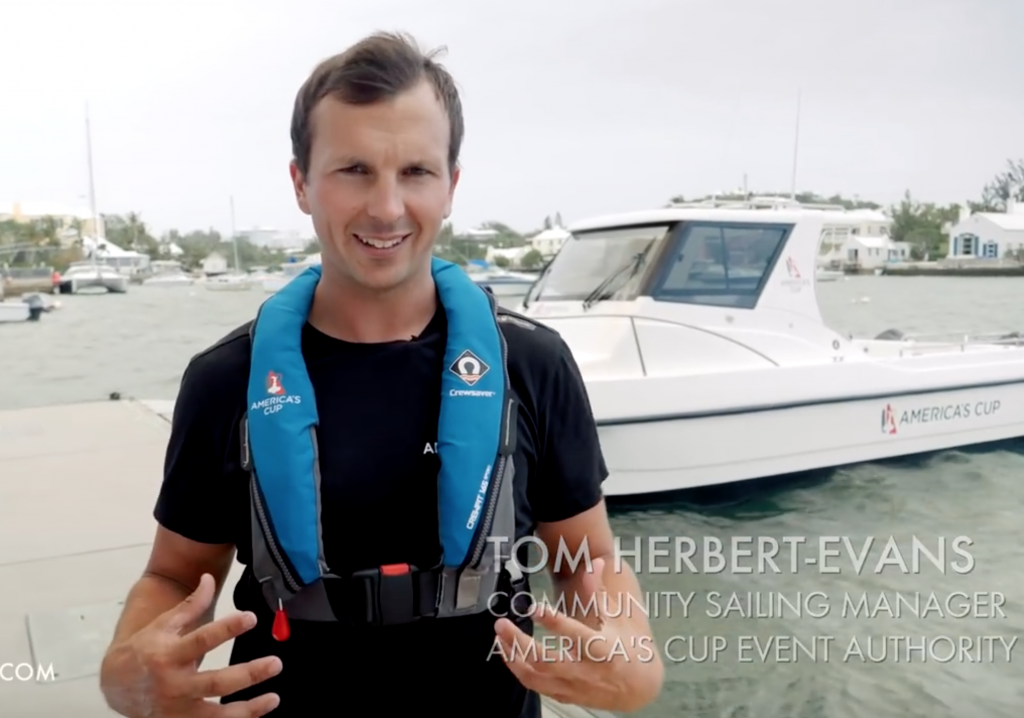 With a Senior Instructor certificate, a race coach certificate and experience in different boats he was employed by RYA Cymru Wales to coach some of the Junior Welsh squads. A number of Welsh champions will name Tom as their first coach.
He also spent a lot of time working with volunteer organisations including Mumbles lifeboat, Swansea maritime museums Boat 'Olga' and what has now become Challenge Wales.
These other boat experiences engendered more life skills learnings. "When out at sea in a small boat, you can't walk away from people, many had come from a very different background and had different values. You absolutely have to accept other people's points of view and the stories they have to tell."
At 21 years old and after realising university was not for him he managed to secure a position working on a Super yacht in the Mediterranean.
After a short while he was given the opportunity to set up and Run the then new OnBoard scheme in South Wales. His commitment and enthusiasm set the standard for the program at the time and led to him presenting as a case study to the RYA across the UK.
In Feb 2011 at age 24 he was invited to a sailing event in Bermuda which turned out to be an interview for a newly created coaching role at Bermuda yacht club.
With 3 kids, no boats and no programme in place he was tasked with developing junior sailing at the club.
When it was announced that Bermuda would host the 35th Americas cup he was given the opportunity to join the organising team and spent the next 4 years planning, living and breathing the cup. Rubbing shoulders with some of sailings all-time greats including Russell Coutts and British Olympic champions Ben Ainslie and Iain Percy.
A key aspect of the cup being held in Bermuda was that there should be a legacy. Together with Russell Coutts he defined and set up the Endeavour charity project. To ensure sustainability and full support from the whole of Bermuda they worked to integrate aspects of sailing into the sailing curriculum. The result is that every school child now has sailing as a part of their curriculum and with funding in place to ensure a sustainable future.
What key life skills has boating given you and why?
"One of the few sports where you can be independent and develop at your own pace, every day was different and always presented a different challenge. It led to a habit of self-coaching to ensure continuous development. The variety of experiences and opportunities right from day one has led to a passion for the sport. Boating is still a relatively small community and as such there is an opportunity to meet many people and stand out as an individual."
"Going out to sea and looking back ashore gives a unique perspective on your position in the world and how vulnerable you can be. Realising that you are at the mercy of nature makes sure that you pay attention to detail and prepare well for your trip. Responsibility from a young age for ones own safety and also responsibility to look out and protect others who are around you."
Toms story is a classic example of how boating can transform lives and open new opportunities. All Afloat is a charity set up to develop similar opportunities.